To truly become a trusted partner, we believe in a holistic approach to support both your business and personal financial needs. We've built a digitized and integrated platform to advise and support you, your family and your business through a single point of contact. More importantly, it allows us to build a dynamic and holistic pricing model. Simply put, the deeper the relationship you have with us, the better the pricing we can offer.
---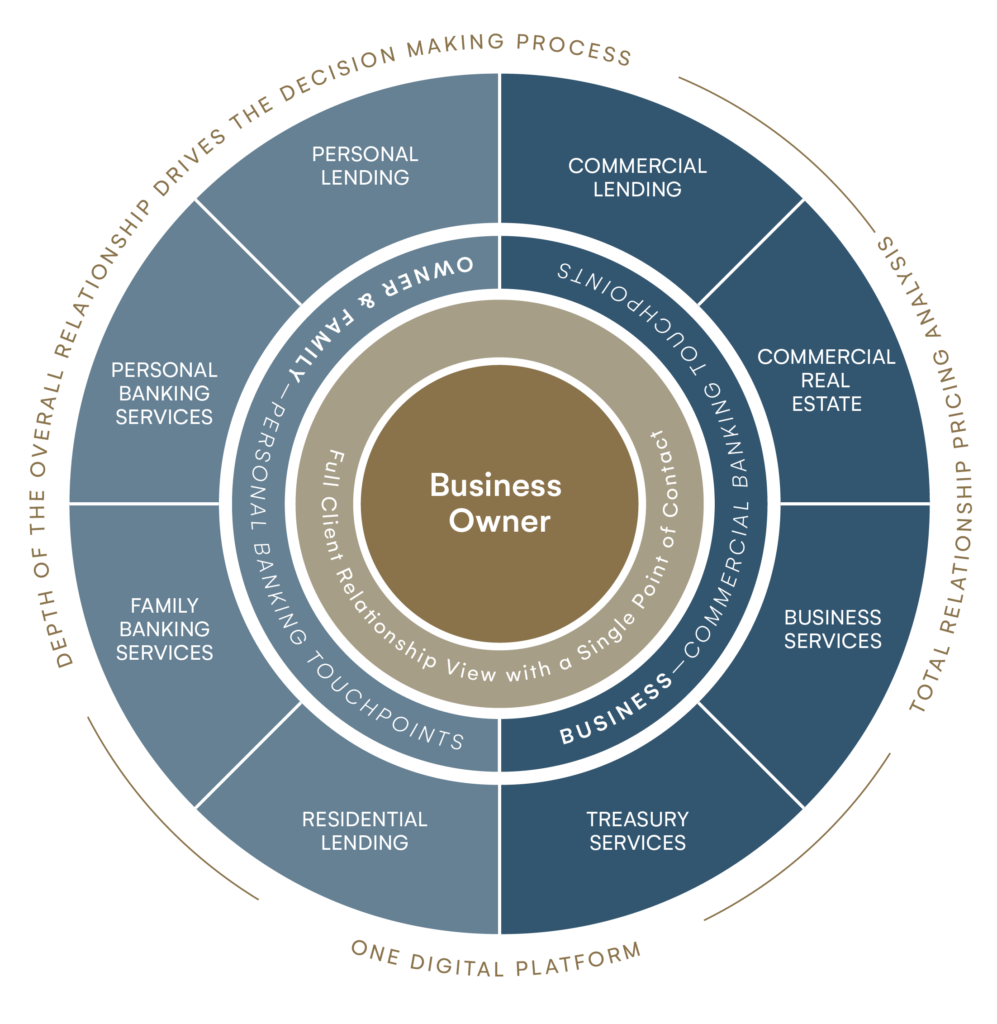 ---
We are simplifying how commercial banking is done by tearing down the silos, eliminating unnecessary paperwork and reducing layers of signatures.
---
We believe banking is purposeful and should be customized to make your businesses and lives better.
---