Head of Innovation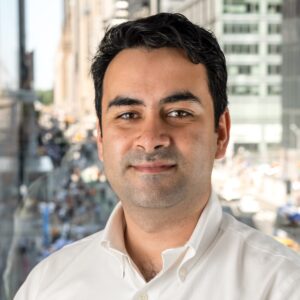 Rodrigo Suarez runs Piermont Bank's Innovation Banking business.
He joined Piermont Bank in 2020 and has supported building and scaling the bank's Banking as a Service offering, among other related fintech initiatives under the broader Innovation Banking umbrella.
As Head of Innovation Banking, Rodrigo oversees relationships with startups and other technology companies the bank serves as clients. Over the last two years, he has stood up dozens of programs and has worked closely with fintechs to launch new product and service propositions. He also leads strategic development and partnerships with embedded finance platforms, card processors, and other fintech enabling tools and technologies.
Rodrigo is a senior strategist with over a decade of experience in developing and supporting operating models for startups and financial institutions. He most recently served as a Principal at INV FinTech, a startup accelerator in partnership with Fiserv and over 20 financial institutions. Rodrigo started his career as a management consultant to financial institutions in the U.S. and Latin America. His projects spanned go-to-market strategy, product development, and other aspects of financial innovation.
Education
M.S.E/B.S.E. in Economic and Financial Systems Engineering, University of Pennsylvania
B.A. in Economics, University of Pennsylvania