Chief Banking & Innovation Officer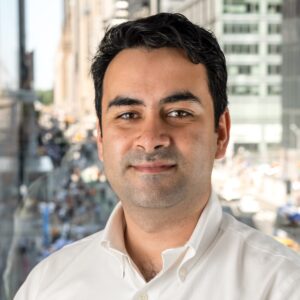 Rodrigo Suarez is the Chief Banking & Innovation Officer at Piermont Bank, where he is responsible for ensuring the Bank stays ahead of the curve in innovation and product delivery, creating relevant solutions and value for its clients and stakeholders. He oversees the innovation banking and payments businesses, develops and implements strategies and solutions to drive the growth and success of the Bank. He also manages the Bank's product development, technology applications, and channel delivery to meet the evolving needs of its entrepreneurial clients.
Rodrigo previously served as Piermont's Head of Innovation Banking. Since joining the Bank in 2020, he has built and scaled the Bank's innovation banking program, which includes its Banking as a Service offering, payment solutions, and fintech partnerships.
Rodrigo is a senior strategist with over a decade of experience in developing and supporting operating models for startups and financial institutions. He previously served as a Principal at INV FinTech, a startup accelerator in partnership with Fiserv and over 20 financial institutions. Rodrigo started his career as a management consultant to financial institutions in the U.S. and Latin America. His projects spanned go-to-market strategy, product development, and other aspects of financial innovation.
Rodrigo is a frequent speaker on innovation and digital transformation in the banking industry.
Education
M.S.E/B.S.E. in Economic and Financial Systems Engineering, University of Pennsylvania
B.A. in Economics, University of Pennsylvania